Live Webinars
Browse our unique range of upcoming Live Webinars. Hear from Dr Joan Haliburn, Prof Andrew Moskowitz, Prof Onno van der Haart, Dr Lynne Jacobs, Dr Nick Bendit, Dr Valerie Sinason, Dr Kevin Keith, Dr Daniel Goldin and others in our exclusive, thought-provoking webinar series.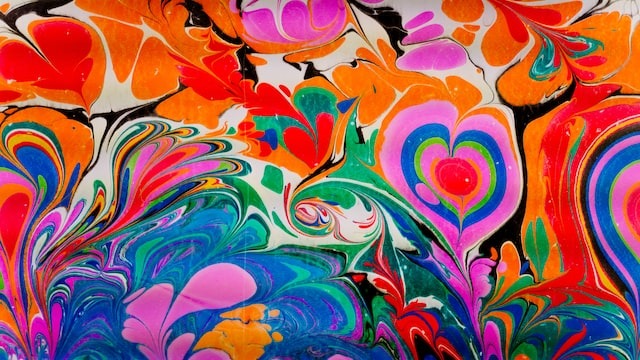 Dr Kevin Keith
Thursday, 2nd February, 2023
6.30 p.m to 8.30 p.m AEDT
This short webinar outlines the current state of psychedelics therapy research internationally and in Australia. More specifically, a brief survey of 'which drug' for 'which condition' will be provided. In particular, we will look at implications for treatment resistant conditions such depression and PTSD and two particular areas will be highlighted: (1) possible relaxation of implicit 'tightened beliefs' arising from trauma and chronic maladaptive uncertainty, and (2) the generation of 'meaning enhancement'. The role of neurobiological plasticity will be considered as one hopeful mechanism for change. Finally, risks for such trials as well as for vulnerable cohorts will be clarified.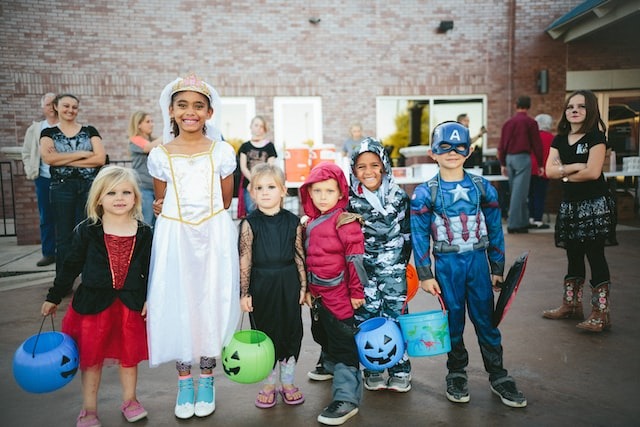 Dr Kevin Keith
Thursday, 2nd March, 2023
6.30 p.m. to 8.30 p.m. AEDT
This webinar introduces current evidence-based perspectives on a few key features from infant and childhood development, containing some ideas not typically covered in much of our academic and clinical training. What exactly is understood today by temperament? And how might these be comprised? Are these heritable and therefore remain stable over time? And more importantly, what role/impact do they play/have on the umbrella notion of 'emerging personality' through childhood and beyond?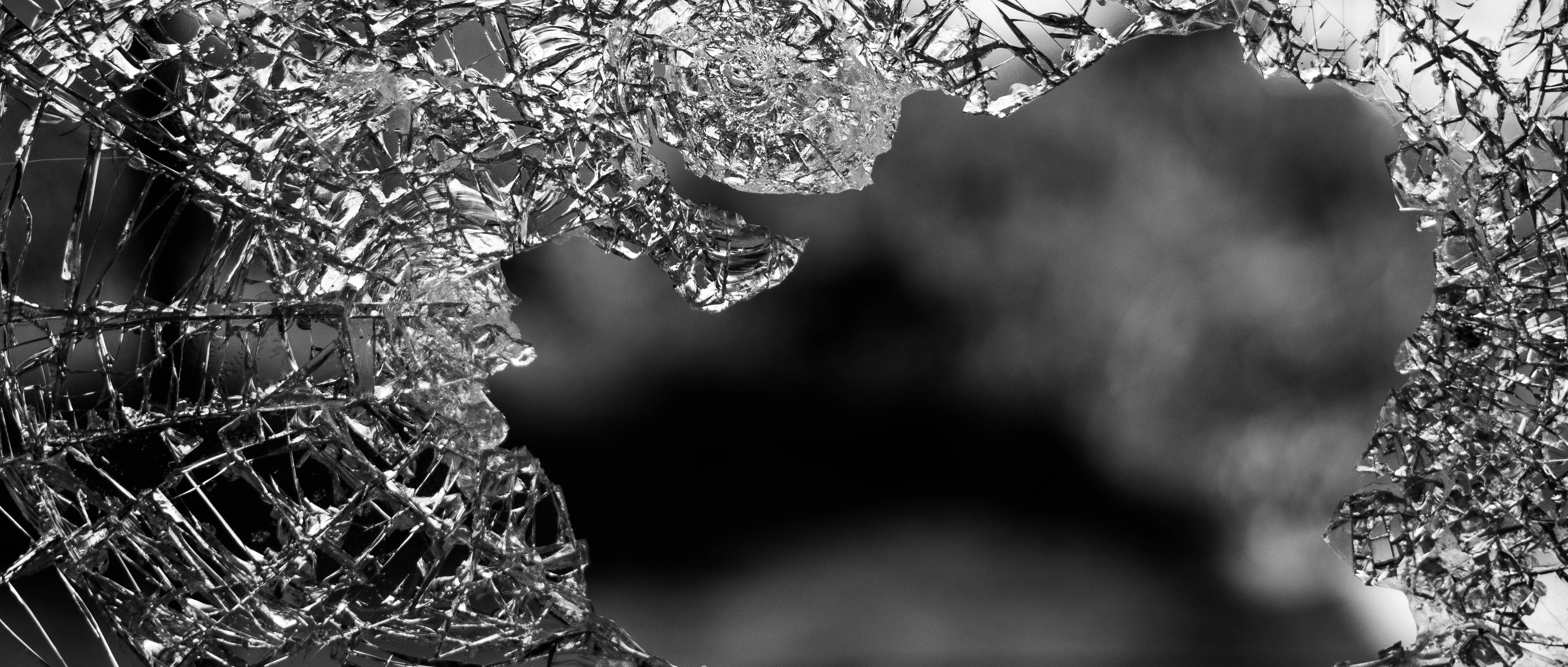 Dr Joan Haliburn
Saturday, 25th of Feb, 2023
11.00 a.m. to 12.30 p.m. AEDT
In this webinar Dr Joan Haliburn will attempt to clarify the differences between these terms often subsumed in the term Developmental Trauma Disorder. She will elaborate the aetiology, developmental lines and symptomatology presented and the importance of elucidating these in anyone who presents with a history of trauma. Dr Haliburn will also touch on the history of how BPD began to be seen as a pejorative label by some, with attempts to replace it with PTSD, only to be debated as being too simple when complex trauma was involved, changing this to Complex PTSD. This is a compromise diagnosis – it does our patients a dis-service depriving them of appropriate treatment, which she will discuss with case excerpts. The webinar will conclude with Q & A session.
Dr Kris Rao
Thursday, 2nd March, 2023
6.30 p.m to 8.30 p.m AEDT
'Our memory has no guarantees at all, and yet we bow more often than is objectively justified to the compulsion to believe what it says." — Sigmund Freud
Our memory is not the most reliable recording keeping tool. Therapists have long relied on notes to track client progress and maintain continuity from session to session. Remembering previous sessions is a basic demonstration of respect for our clients. Recordkeeping, however, is more than just a memory aid. Case notes and other records in therapy can help us track ongoing conceptualisations, make better decision, keep our clients safe, and enable accurate information sharing with other practitioners. Keeping good records is a requirement of all employing agencies. In private practice, conscientious and accurate recordkeeping can shield us from legal risks.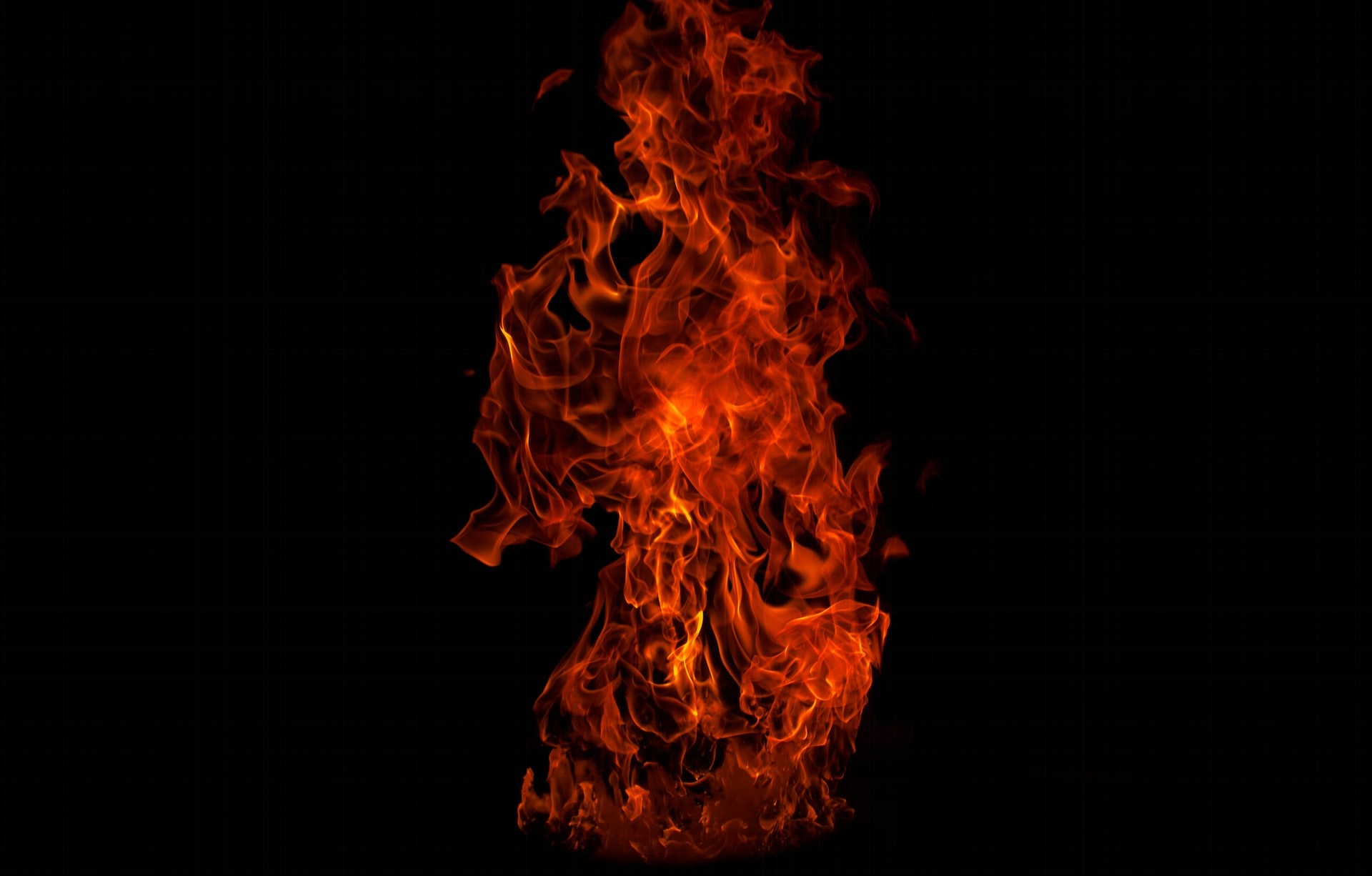 Dr Kevin Keith
Tuesday, 7th March, 2023
6.30 p.m. to 8.30 p.m. AEDT
This webinar will explore three overlapping relational emotion processes explored first by the Boston Change Process Study Group (BCPSG) – 'implicit relational knowing', 'engagement & a charged other' and 'being moved'. The first has emerged as a fruitful application of caregiver-infant interactions (mutually regulatory ones) to adult psychotherapy suggesting a causal role for the therapeutic relationship in adult treatment. The second process, 'engagement with a charged other' represents an explicit deepening of the first concept and clarifies three contributions: a) a core positive affective investment; b) prioritization; and c) continuity. In the last of the three, 'moving through and being moved by', the BCPSG expands previous work by identifying a shared emotional process depicted as 'body-based interaffectivity.' Noteworthy here is how embodiment and meaning making are brought together as part of a single relational emotion process.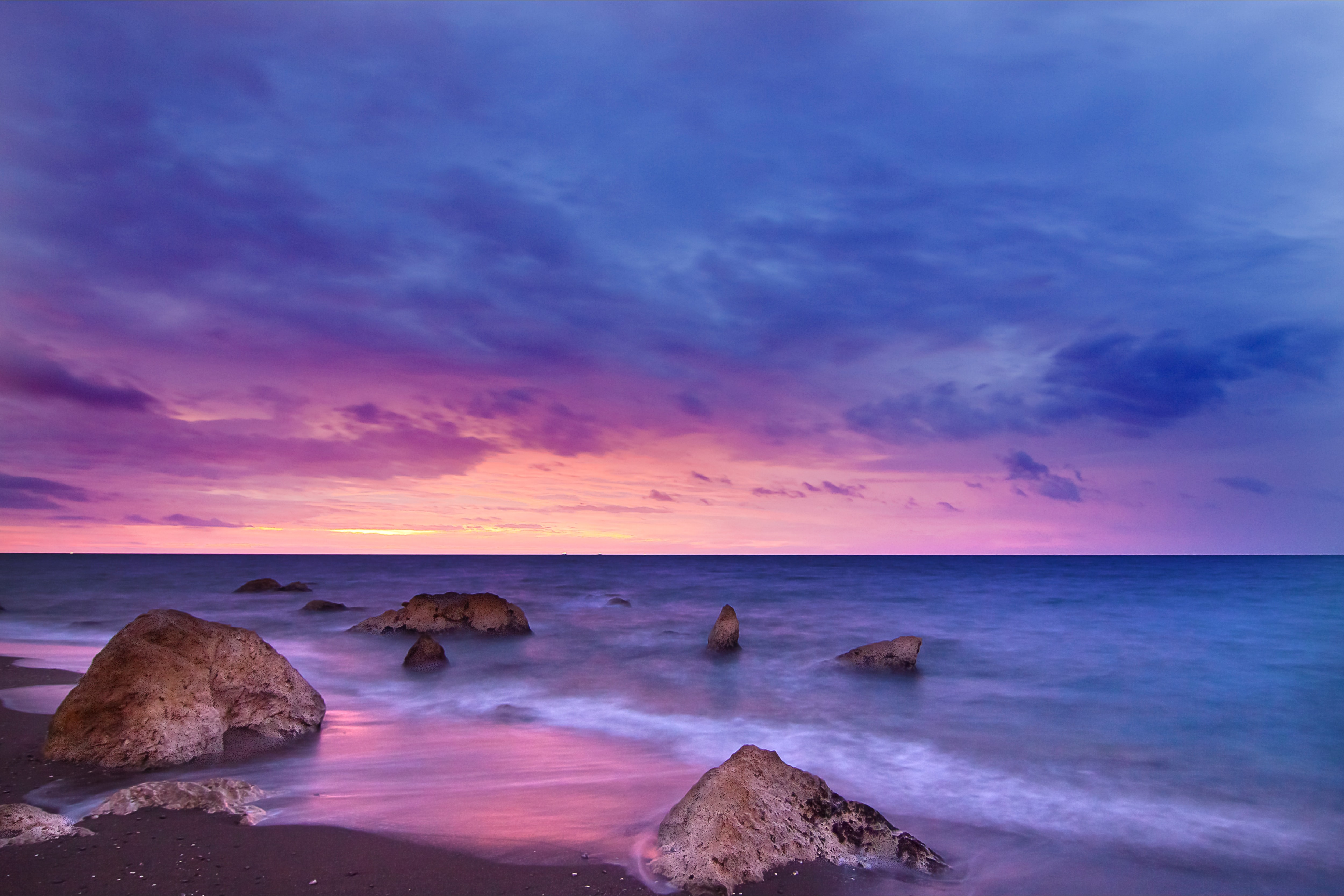 Dr Lynne Jacobs
Saturday, 18th of March, 2023
11.00 a.m. to 1.00 p.m. AEDT
Both participants in the supervision relationship are personally and professionally vulnerable. Thus, the power is bidirectional, just as it is in therapy. Each participant has power, although the particular forms of power may be different, and the distribution of power may be asymmetrical. But no one is immune from narcissistic vulnerability, including the supervisor. Supervisors want to have the experience of being liked, respected, viewed as helpful, for instance. How do these desires get managed in difficult supervision processes? Supervisors and supervisees can benefit from exploring together how power and vulnerability operate in supervision relationships. We will explore together the vagaries of power and vulnerability, in hopes we can become more sensitized to the interplay of power and vulnerability in our supervisory relationships, and perhaps we can also become more graceful when these themes become disruptive forces in our work.
Dr Kris Rao
Wednesday, 22nd March, 2023
6.30 p.m to 8.30 p.m  AEDT
Transference and countertransference are useful and powerful instruments in psychotherapy. As therapists, we need to use them productively and compassionately to help our clients. Transference presents a microcosm of the client's psychological life and the continuing influence of their early formative experiences. The client's defensive aims and methods also contribute to the manifestation of transference. Countertransference is now also regarded as an important source of information on the client's inner life and habitual ways of responding. It is widely acknowledged that countertransference is jointly created by the client and the therapist. The subjectivity of the therapist influences and informs the countertransference. As such, countertransference also tells us something about ourselves. That may explain why the majority therapists find it difficult to deal with countertransference in the room. Awareness of them by the therapist is crucial to successful work. This webinar will discuss interpreting transference and managing countertransference in therapy.
Dr Kevin Keith
Thursday, 23rd March, 2023
6.30 p.m. to 8.30 p.m. AEDT
Attachment Theory has provided a vast research foundation for understanding lifespan development. Although Bowlby did not live long enough to see his hopes for an attachment-informed adult psychotherapy emerge, great progress has since been made. Initial notable clinical success has long supported improvements in attachments between infants/toddlers and their caregivers. More recently, if not belatedly, the field has also begun to impact the practice of adult psychotherapy. After a general introduction to attachment theory, focus will turn to three subjects: (1) evidence-based therapy with children-caregiver attachments, (2) the use of attachment theory for general assessment in therapy with adolescents and adults, (3) three examples of attachment-informed therapy with adolescents/adults (relational/ psychodynamic therapies, emotion focussed therapies and attachment narrative therapies.) Clinical vignettes and case studies will be provided throughout. The discussion will also identify accessible resources for further support/exploration beyond the session.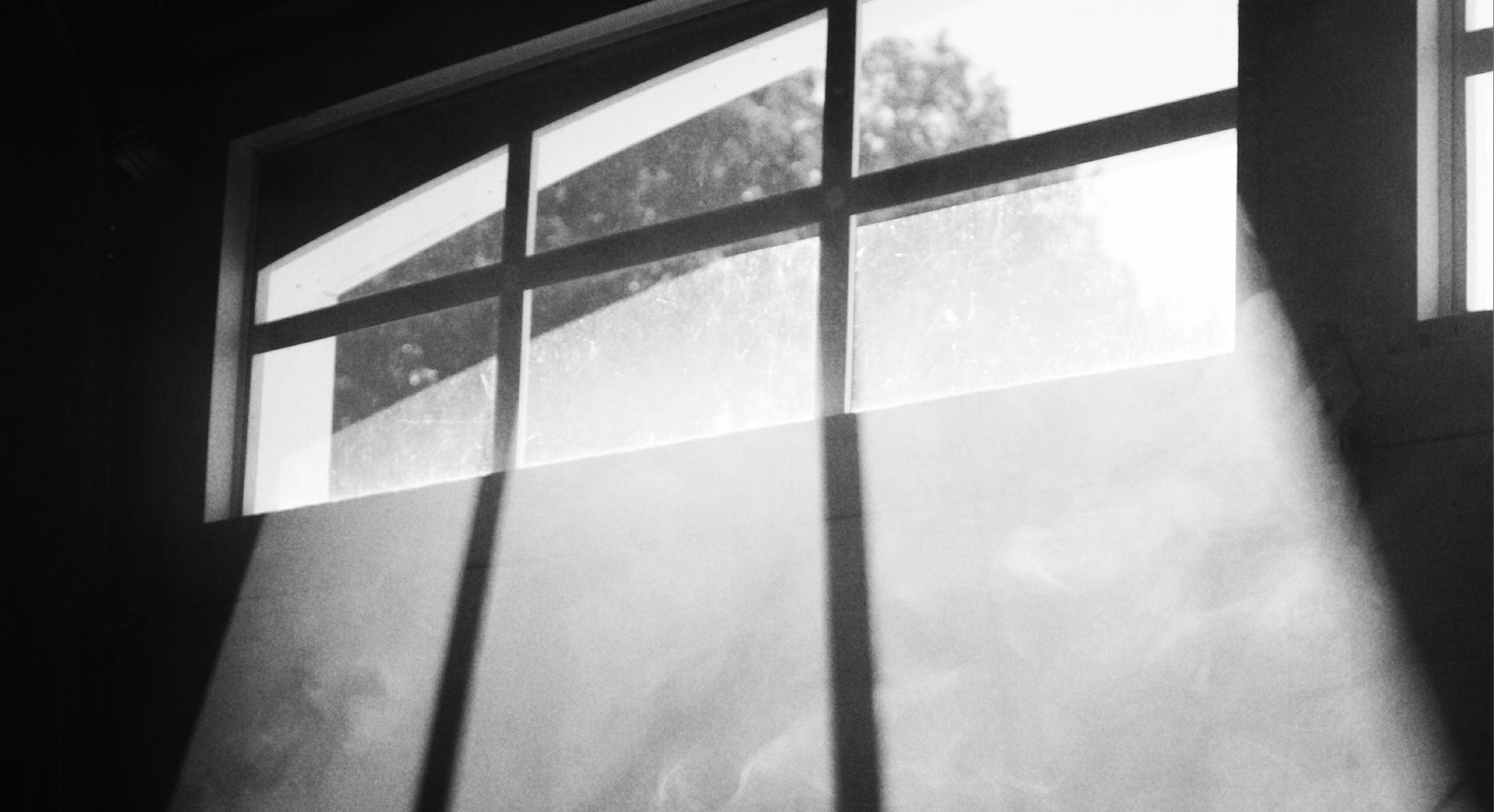 Dr Kris Rao
Wednesday, 29th of March, 2023
6.30 p.m. to 8.30 p.m. AEDT
Defence mechanisms were initially thought to be ways in which the person kept from awareness their sexual and aggressive drives, and managed internal conflict. The contemporary relational view is that these unconscious mechanisms are initially protective and adaptive and serve their purpose well, that is, prevent overwhelming fragmentation of self in the relatively helpless child. However, as they continue to be used into adulthood, they prove to be maladaptive and unhelpful to the patient. Defences are almost always embedded in relatedness when one evaluates the personality of a patient. Specific defences are typicall correlated with specific personality types or, in some cases, personality disorders. In therapy (and in daily life), defence mechanisms are always in-play. It is important for the therapist to be aware of the patient's defence mechanisms, and the purposes they serve, and to work empathically with the patient to recognise and identify the mechanisms, improve their self-awareness and gain a new enduring understanding and control of their own behaviours. This process constitutes the 'working through'. In this webinar, we will learn about the psychological function behind the use of defence mechanisms, the unconscious motives for protecting oneself and appropriate interventions to moderate such mechanisms.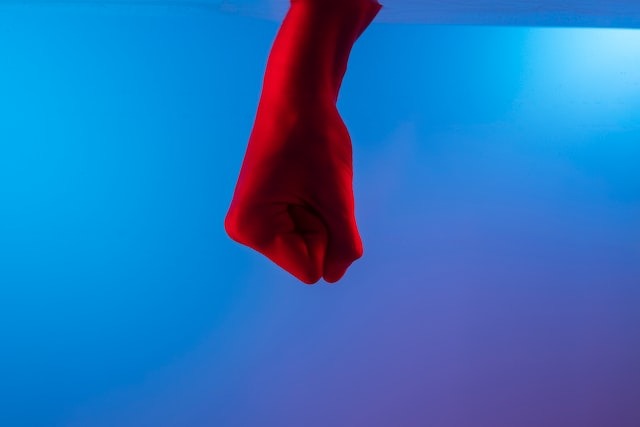 Prof Andrew Moskowitz
Saturday, 1st April, 2023
10.00 a.m to 12: 00 p.m AEDT
Almost 20 years ago, psychologist Andrew Moskowitz published a pair of articles on the relationship between dissociation and violent crime (Moskowitz, 2004a, 2004b). At that time, the relevance of trauma to violence had been recognized (e.g., The Cycle of Violence, Widom, 1989), but the important corollary role of dissociation had hardly been noted. In these two articles – a broad review of the relationship between dissociation and violence and an analysis of the role of dissociation in different types of offenders – a range of important issues were considered, including: a) the prevalence of dissociation in violent offenders, b) the frequency of amnesia after violent crime and its relation to dissociation, c) violence committed by individuals with dissociative disorders, d) dissociation as a mediator between childhood trauma and adulthood violence, e) peri-traumatic dissociation during violent episodes, and f) the role of dissociation in violent fantasies and Amok-style mass murders. Since 2004, these two seminal articles have been referenced hundreds of times in subsequent reviews and empirical investigations. The continued relevance and importance of the issues raised there will be discussed in the context of recent research and publications, along with implications for research, clinical work and forensic evaluation. For the first time in Australia, Prof Andrew Moskowitz will provide a comprehensive overview of the links and overlaps between the trauma, dissociation and violence.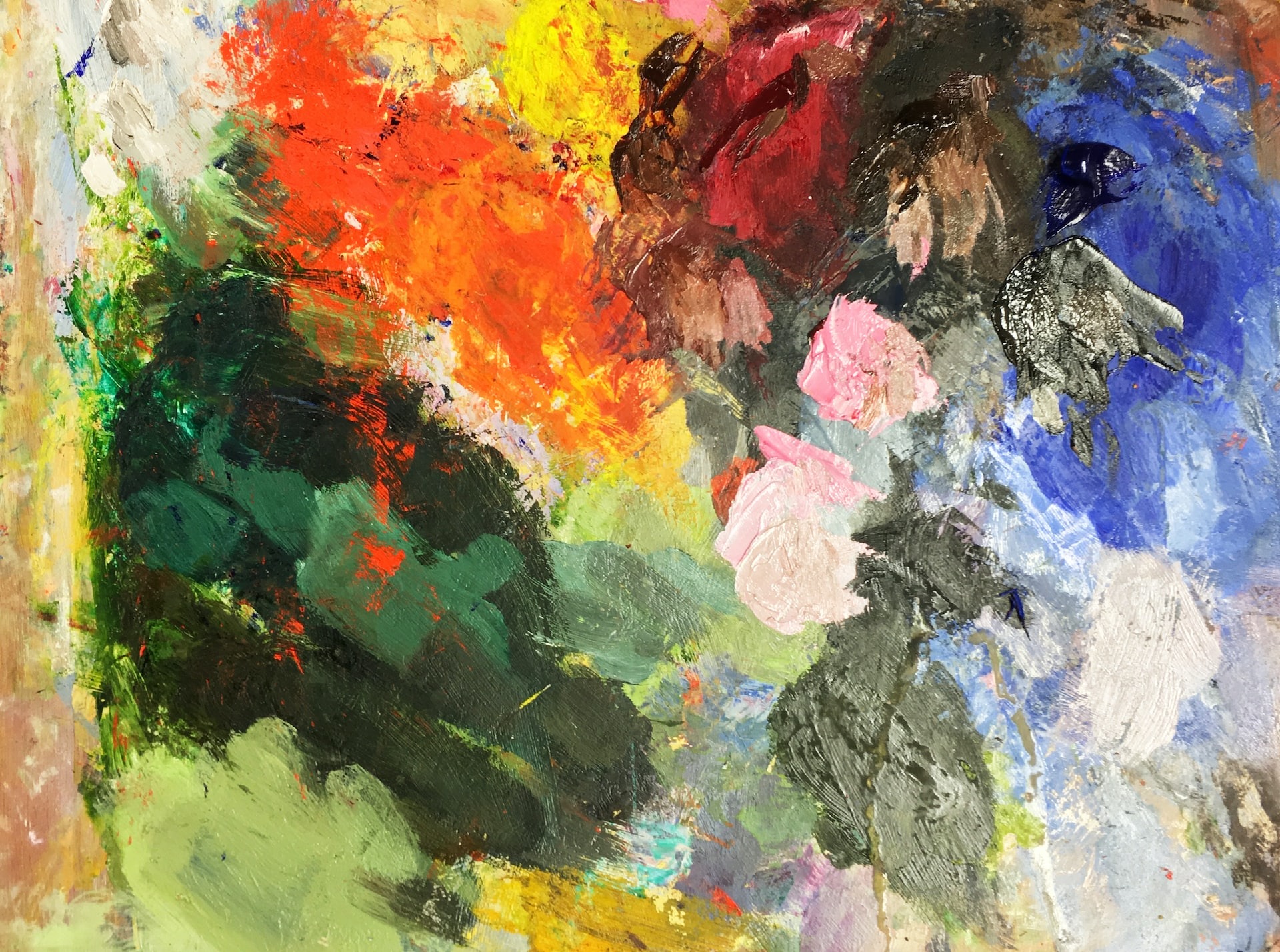 Dr Kevin Keith
Wednesday, 5th of April, 2023
6.30 p.m to 8.30 p.m AEST
This webinar on personality will familiarise participants with the field of adult personality, especially where possible applications for therapy may exist. After a general introduction to the field and trait notions, a survey of mental health findings from several competing personality models is offered. Included here are three neurobiological systems—Sensory Processing Sensitivity (SPS) traits, Reinforcement Sensitivity Theory (formerly BIS/BAS), and Affective Neuroscience Personality Scales (ANPS)—, the Big Five lexical system as well as Attachment anxiety/avoidance systems. Particular consideration will be given to efforts within integrative studies that seek to compare and combine insights from various systems. A more narrative lifespan approach to personality—longitudinal study of interactive effects of life events and personality traits—will also be engaged. Focus will also be given to practical clinical implications of the most-studied adult trait model: the Big Five traits: Neuroticism, Extroversion, Openness to Experience, Agreeableness, and Conscientiousness.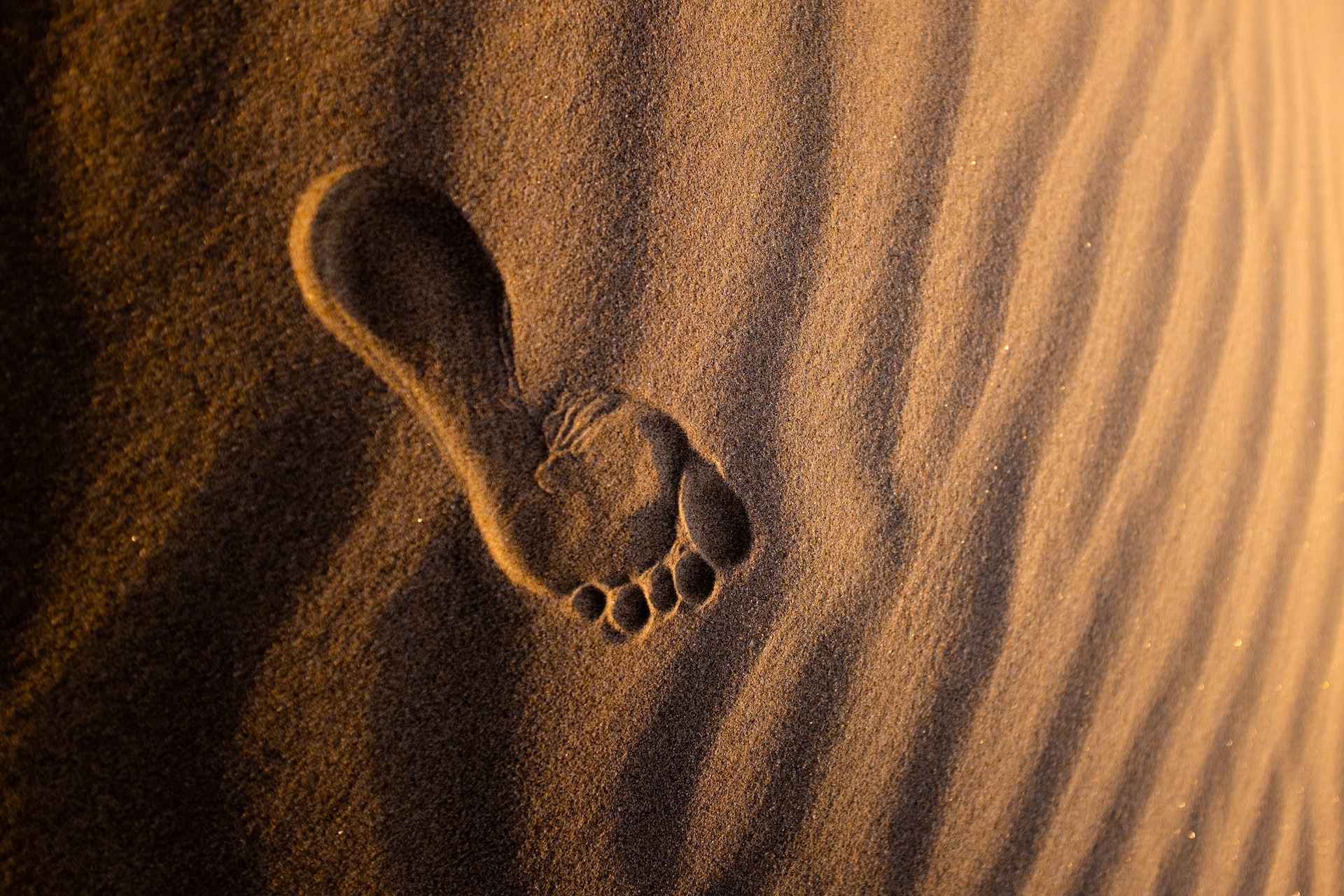 Dr Nick Bendit
Wednesday, 12th April, 2023
6.30. p.m to 8.30 p.m AEST
Much of long-term therapy with clients with long-standing disorders (such as BPD, dissociative disorders, chronic depression, etc) involves the modification of emotionally traumatic experiences from early childhood. These disruptive and disorganising early experiences are held in early memory systems. These memory systems are not available for conscious reflection, yet organise our clients lives in chronically disastrous ways. This explains why short-term therapy, particularly therapy that relies on conscious remembering or psycho-education, simply don't work for so many clients. This webinar will explain how most models of therapy need to be adapted to work with clients with early attachment trauma and will describe one particular psychodynamic model, the Conversational Model, that illustrates many of those principles.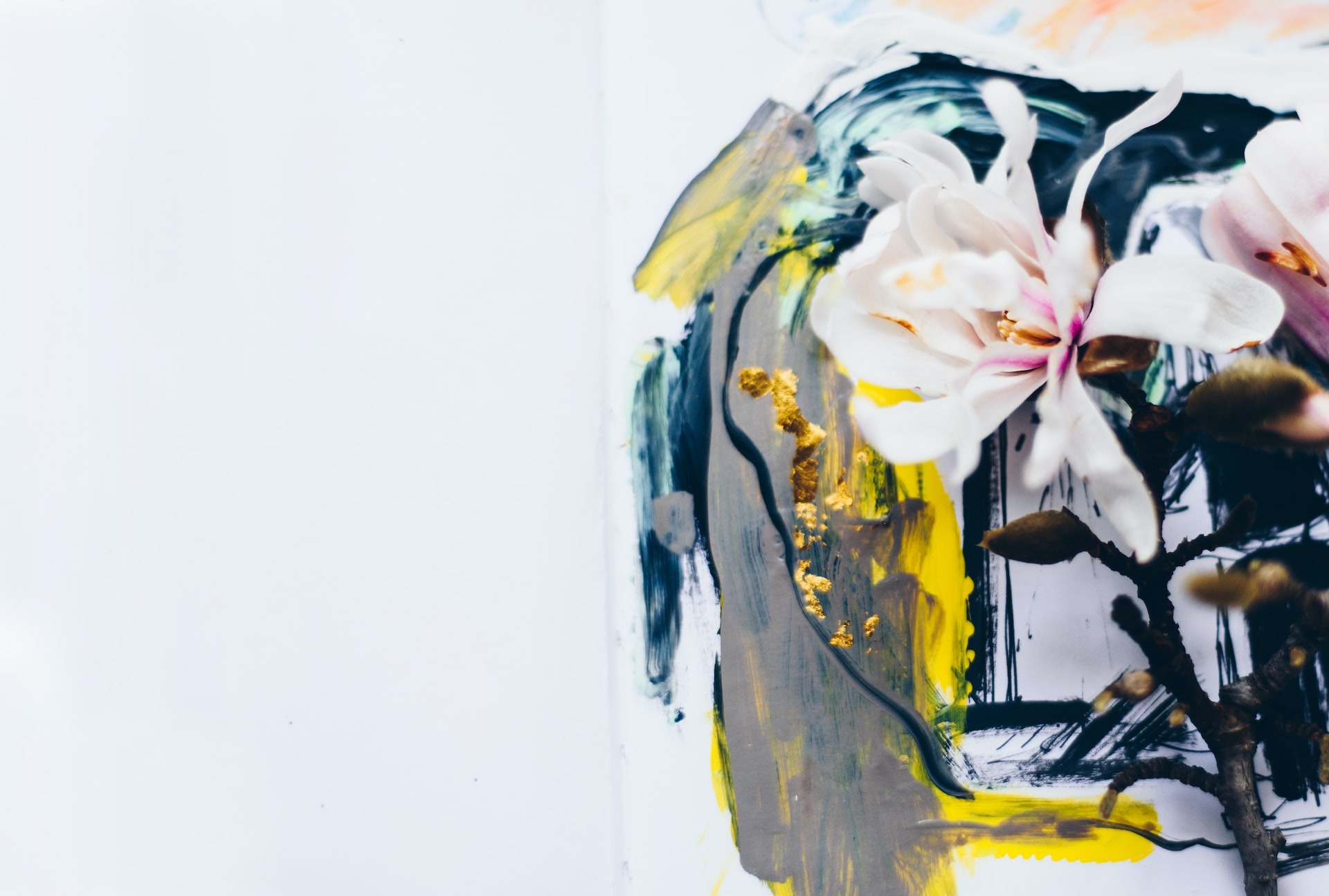 Dr Valerie Sinason
20th April 2023
6.30 p.m to 8.30 p.m  AEST
When words fail, cannot be thought, formed, uttered or heard, some patients can communicate with their bodies. This applies especially to patients with an intellectual disability and those who have experienced extreme trauma. Head-banging, defecation, spit, blood can become the mode of communication, all of which bring a powerful counter-transference. Our response to infantile physical communications in adults can take us by surprise and can take us into areas never reached previously in therapy and analysis. However, when honestly faced and thought about remarkable transformations could happen. This webinar will explore these issues using examples from profound multiple disability, trauma including refugee experience and cult abuse.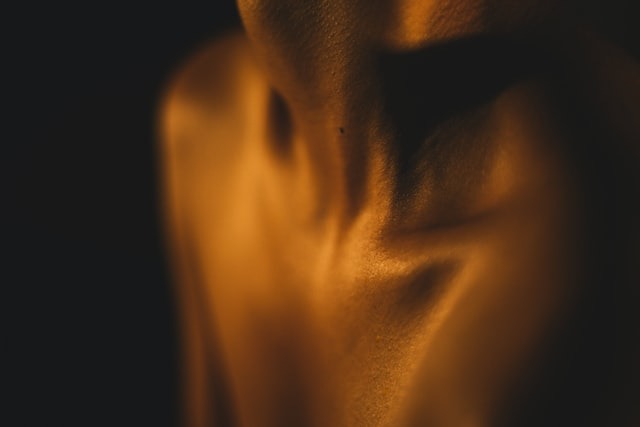 Dr Joan Haliburn
Saturday, 22nd April, 2023
11.00 a.m to 12.30 p.m  AEST
Concerns about weight, shape and size are major concerns for adolescents with Anorexia and Bulimia. The origins are multifactorial – biological, sociocultural as in anxiety about how one is seen by others, family factors as in Insecure attachment styles feature predominantly, while fears of rejection and abandonment which cannot be expressed, add to negative affect. Alexithymia as a construct must be understood in the context of personality development and resulting food restriction. These and other important aspects of the major eating disorders will be discussed with clinical examples, and time will be available for questions.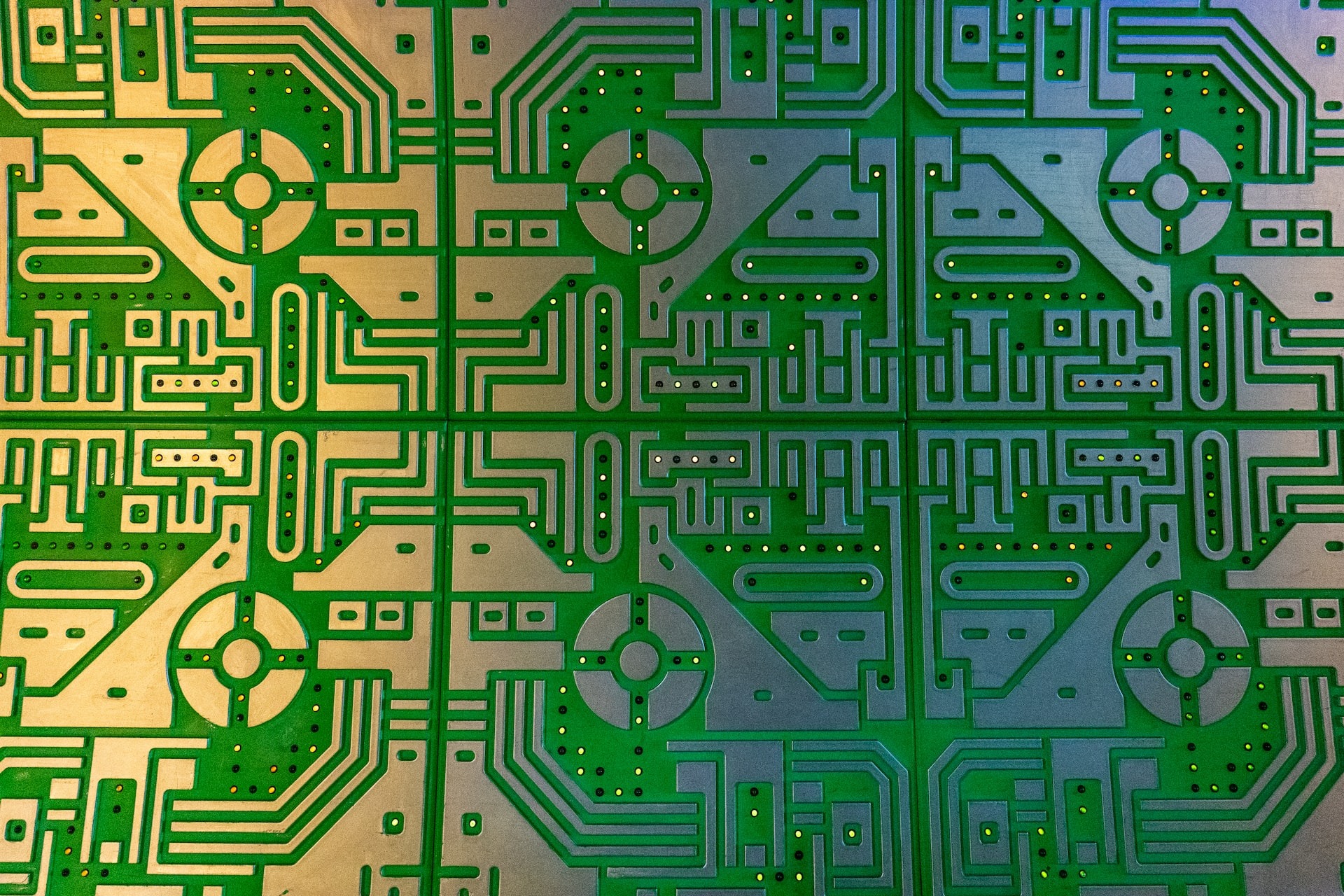 Dr Kevin Keith
Thursday, 27th April, 2023
6.30 p.m to 8.30 p.m AEST
John Bowlby (1969/1982) sought to integrate the cognitive sciences with psychoanalysis and ethology (the study of animal behaviour). In doing so, he also proposed the Internal Working Models (IWMs) concept to account for 'predisposed developing predictive learning mechanisms' that guide attachment behaviour across the lifespan (Bolwby, 1980). IWMs were neither pure instincts—i.e., fixed action patterns—nor simple behaviourist learned responses to care. Rather, Bowlby anticipated the changes in developmental sciences that have embraced more complex notions interactivity. IWMs are simultaneously continuous and changeable. But how exactly? Disappointingly, these notions of the IWM have hardly advanced in any systematic manner over the 50 plus years since the first 1969 Volume One of Attachment and Loss.  Despite the lack of overt theoretical progress, a broad suite of multilevel biopsychosocial findings—genetic, epigenetic, brain/central neural system perspectives, peripheral autonomic and somatic systems, cognitive priming—represents a near tidal wave of non-dualistic findings for further consideration. Indeed, Bosmans and colleagues (2020) have recently suggested that perhaps like the cognitive sciences from the 1960s who commenced looking inside the mind, Attachment Theory might be ready for an 'unravelling of the black box of attachment development'. This webinar will provide a survey of developments of Bowlby's original conceptions with an aim to look at how IWMs might be considered in change in therapy with our clients. In addition to the above mentioned biopsychosocial research, consideration will be given to IWMs as both our unique individual specific representations and the more general emotional/relational capacities that guide our daily living. Case examples and group input will guide the practical consideration of what may change and how in an attachment informed therapy.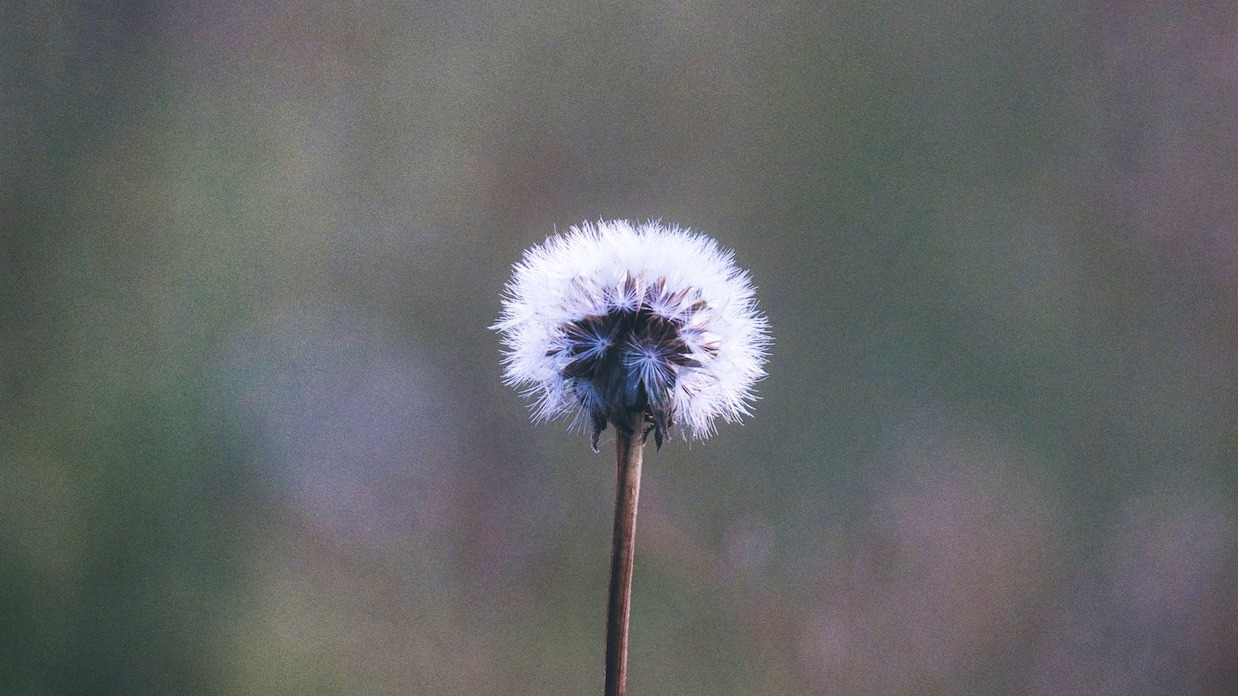 Dr Kevin Keith
Thursday, 4th May, 2023
6.30 p.m to 8.30 p.m AEST
This webinar takes up therapist vulnerability with a view to exploring a range practical, clinical applications. Three specific topics with accompanying case vignettes will be employed for practical exploration of key content topics, as well as our own historical-, practice- and current self-reflection. (1) A first look examines possible roles of therapist early personal history and specific implications for our practice. How are our motivations influenced by specific early experiences? And what might be the implications for current practice? A case example will assist in helping us to explore our own challenges in balancing empathic support and appropriate challenge. (2) A second matter will explore issues around self-disclosure and narcissistic vulnerability. Therapist disclosure is increasingly seen in more contextual and flexible manners these days. But awareness of appropriate personal needs [sometimes termed 'healthy narcissism'] may inevitably be accompanied by less aware needs. (3) Finally, a last topic engages the slightly more nebulous topic of enactments. What are they within the current discussion? Are they inevitable? How do we best assess options for repair? As with the other topics, a case vignette will be engaged and personal reflection considered. The webinar concludes with a reminder of the role for affect regulation in embracing the therapist's vulnerability in a more relational therapeutic world.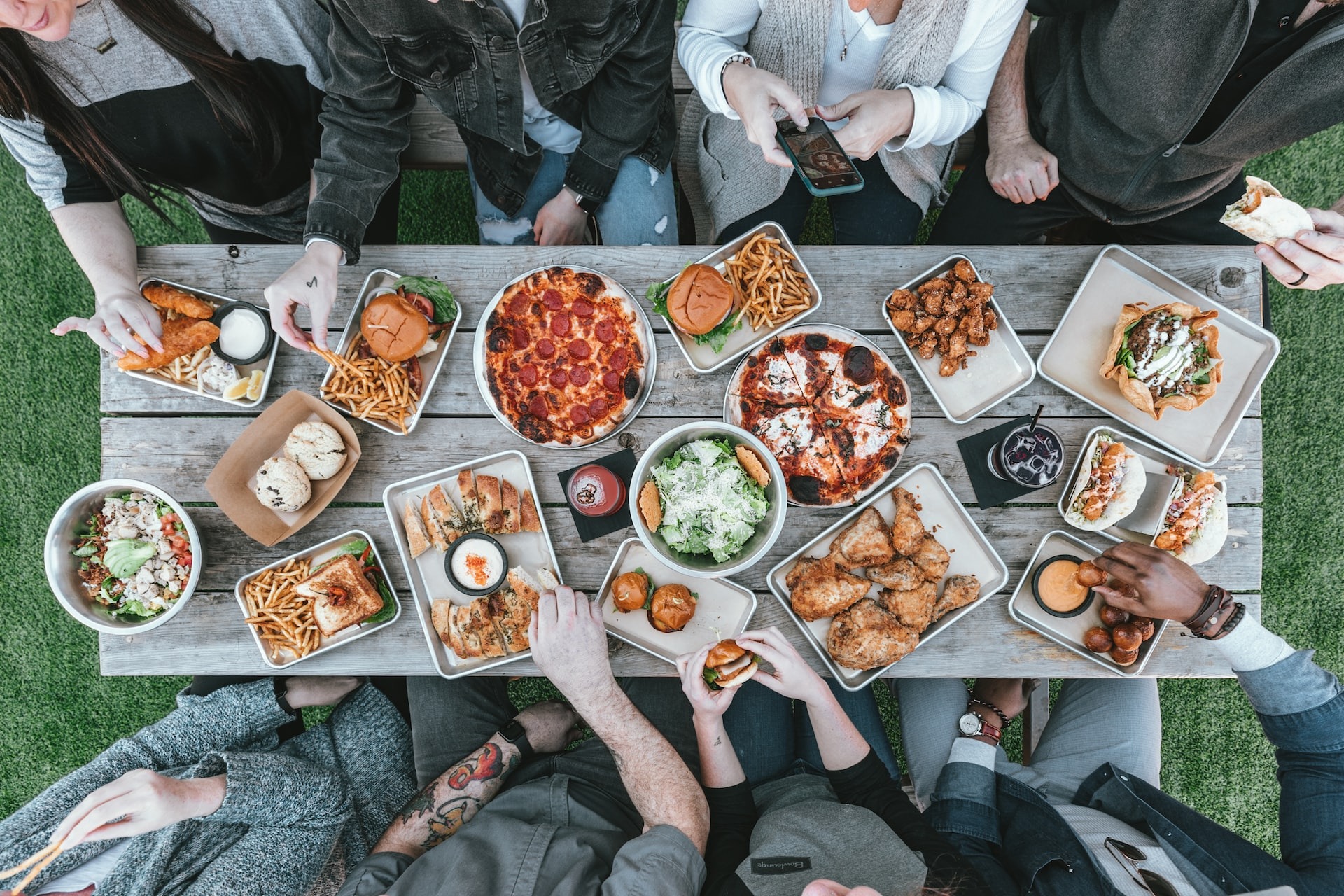 Dr Kris Rao
Saturday, 6th May, 2023
10.00 a.m to 12.30 p.m AEST
With multiple individuals involved, working with couples and family groups is inherently complex as it involves multiple and shifting relationships. Having more than one person in the room changes the dynamics of our relationship and brings in additional ethical responsibilities. How does our existing training and competencies prepare us for this? To whom do we owe professional responsibilities when treating a family or a couple? Consider: Who is the client? Who determines the goals? Is that the partner who made the booking? Is it the relationship itself? Or perhaps the oldest person in the family group? Is it the most educated or knowledgeable person? Or the one paying for therapy? Whose side should you, could you, take? What happens if you get caught up in family power games? How do you work with multicultural members within the same family? How do we navigate confidentiality and Informed Consent?, How do we navigate issues of infidelity and betrayal? What if there are children involved? Who has access to the case notes and records? Under what circumstances can such information be released? Is it appropriate to treat a couple or family as a unified entity when there has been violence? The intersection of multiple personalities can rapidly complexify and exacerbate ethical issues. Are you ready to tackle them when working with couples and families? This webinar will prepare you to navigate potential ethical challenges when working with couple and families. The webinar will integrate contemporary cases studies to the concepts discussed
Dr Kris Rao
Wednesday, 10th of May, 2023
6.00 p.m to 8.30 p.m AEST
Running your own business can be immensely rewarding. Being a great counsellor or psychotherapist is only the beginning. A successful private practice requires careful planning, a good understanding of the market, compelling branding ad marketing, effective sales/referrals, and diligent ongoing management. In this intensive webinar, you will discover practical steps to set up your private practice effectively such as writing a business plan, understanding how working for yourself differs from employment, and learning about the counselling & psychotherapy market. You will gain an understanding of your target client group, sources of referrals for that group, and opportunities within the allied health systems. You will also learn important management skills around fees and billing, financial and other mandated recordkeeping, and risk assessment/mitigation best-practices.
This 150 minute webinar will prepare you to set-up and manage your successful counselling and psychotherapy private practice. This webinar is ideal for students exploring post-graduation options, as well as new graduates or working professionals looking at working for themselves.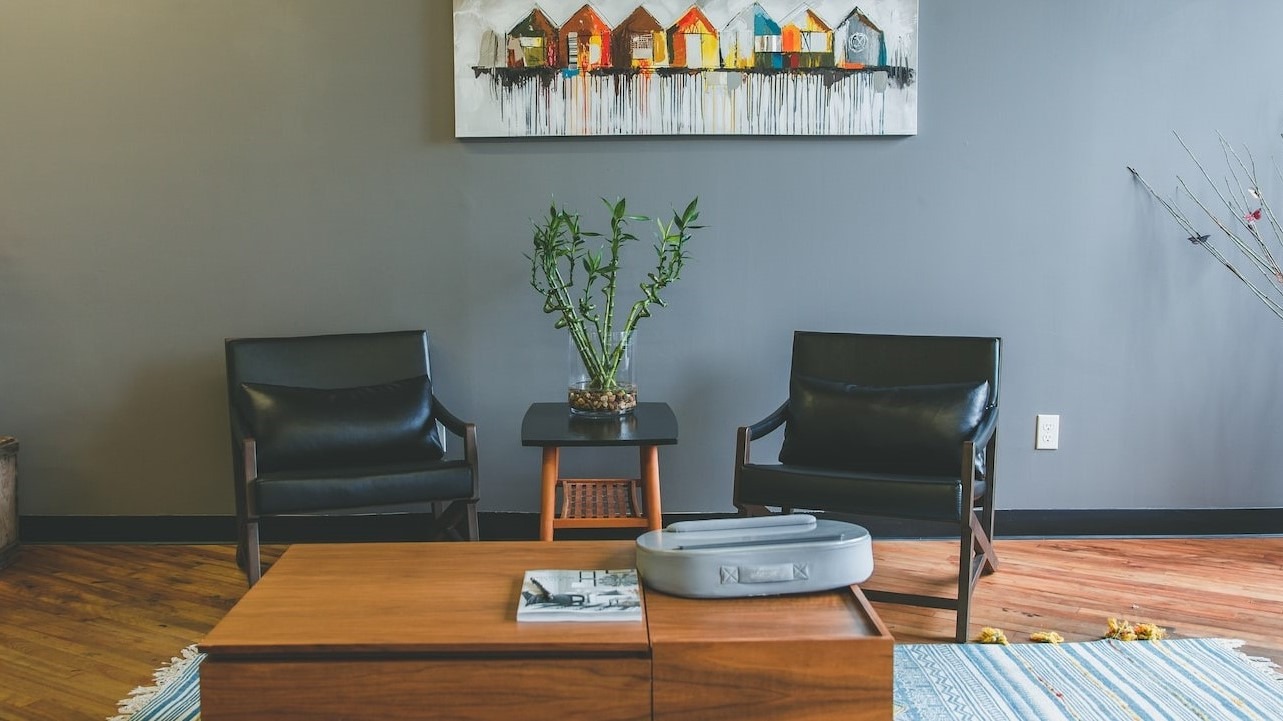 Dr Kris Rao
Wednesday, 17th May, 2023
6.30 p.m to 8.30 AEST
Dropouts represent a significant challenge in therapy. Recent research indicates that anywhere between 20 and 57 percent of therapy clients do not return after their initial session and around 37 to 45 percent only attend therapy a total of two times (Binnie & Boden, 2016). Studies have also shown that there are no differences in early termination amongst various approaches (such as CBT, Psychodynamic, Humanistic, etc) but mainly due to client's factors, their expectations, therapist factors and the nature of therapeutic relationship (Swift & Greenberg, 2012). This webinar will look at the range of issues experienced by clients that leads to premature disengagement/dropout from therapy. It will also look at therapist limitations and non‐curative factors of psychotherapy. We will also look at strategies and framework which a therapist can apply right from the first session to mitigate early disengagement from therapy.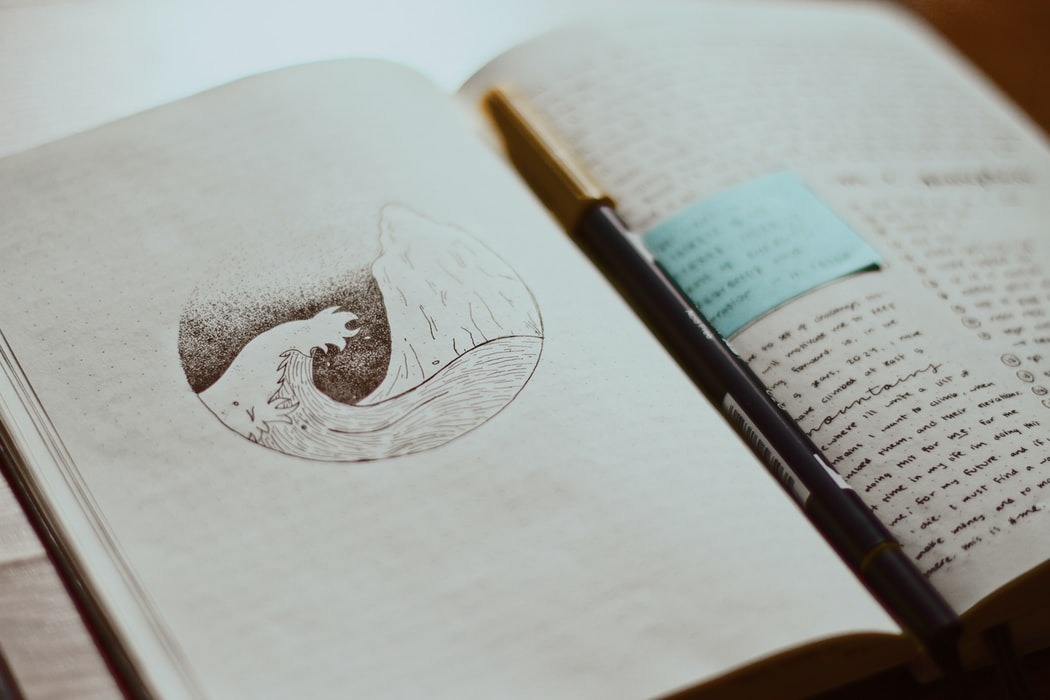 Dr Kevin Keith
Thursday, 25th May, 2023
6.30 p.m to 8.30 p.m AEST
Supervision of practitioners is a requirement for most professional mental health workers. However, unlike many areas of treatment, very little evidence exists as to what might count as effective supervision. Nonetheless, this story may not be as dire as it might first read. After survey of the brief research on supervision effectiveness, the webinar focus will turn to a second more fertile discussion of supervision research. Helpful theoretical models, expert surveys and research on the developmental needs of novice practitioners will provide the concepts for discussion of a possible 'how to' list. What activities might be required for constructive supervision? What might be included under term, 'contract'? What might the marks of good therapist/therapy and a good supervision look like? A brief look at the notion of a novice closes out the webinar content. This will consider a fresh look at what might define a novice and what does a novice become after they are no longer a novice. What changes: possibly the gradual internalisation of habits of good practice? The session will close off with a Q&A where more specific questions regarding supervision practice.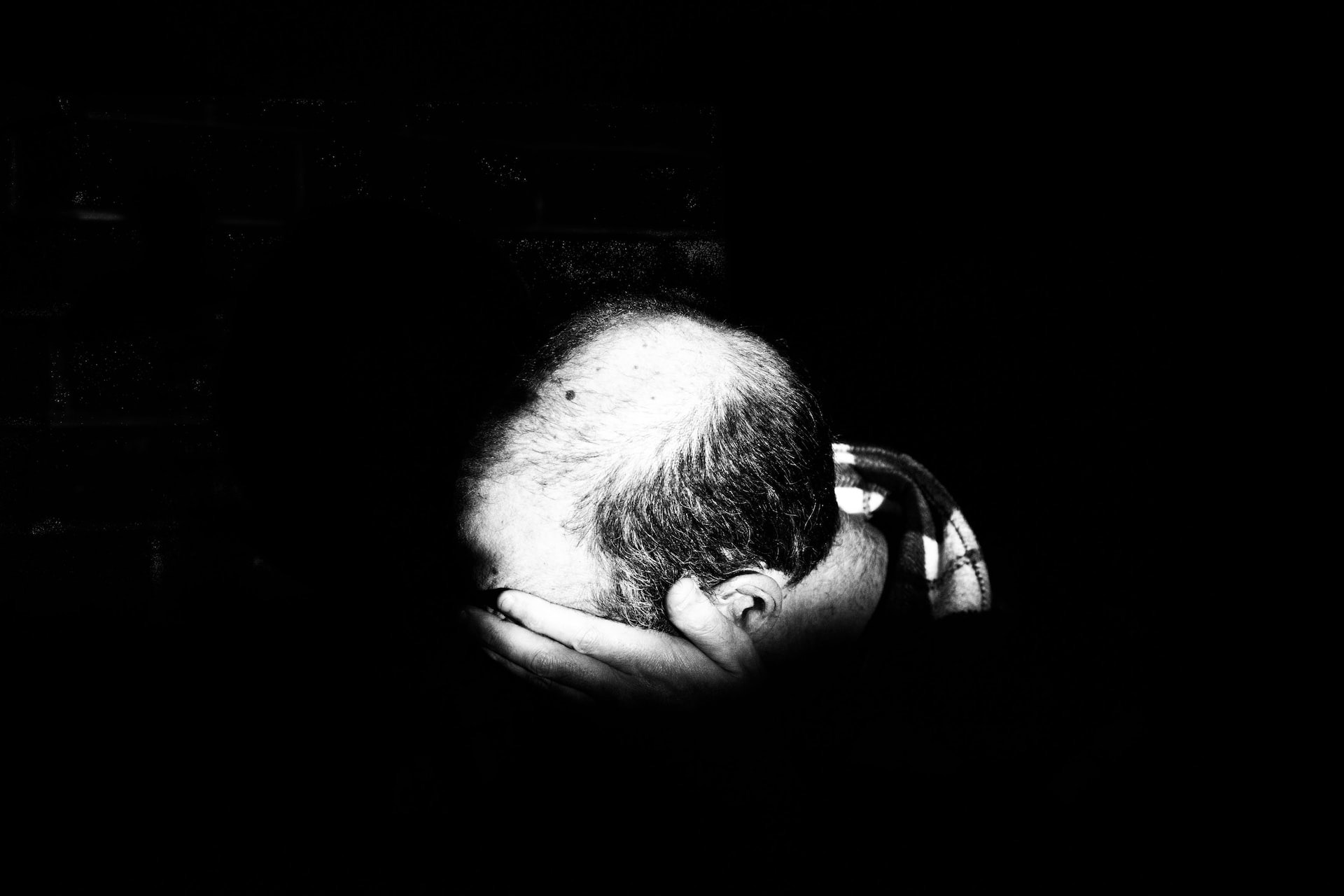 Dr Kevin Keith
Wednesday, 31st of May, 2023
6.30 p.m to 8.30 p.m AEST
The shameful impact of stigma and stigmatisation regarding Mental Health (MH) remains severe, notwithstanding decades of research. Consequently this webinar endeavours to answer the meta-question "Where, how, and for whom do various forms of stigma and stigmatising appear in our work" and clarify the current state of knowledge on stigma and stigmatising, plus highlight important treatment implications for Mental Health (MH) practitioners. Recent research has identified five possible facets of stigma that contribute to that shameful impact:
a) SOCIETAL LABELLING: This may be as destructive as the condition itself
b) CARERS AND FAMILIES: Distress and suffering arising from the symptoms also impacts carers and families
c) JUDGEMENT: Clients may be judged as 'violating social norms' of independence, reciprocity, etc.
d) HELP-SEEKING: Both self-perception and societal perceptions of MH issues can complicate multiple aspects of MH care and treatment
e) INTERNALISATION RISK: This arises from public and institutional attitudes and may increase likelihood of shameful self-stigmatising
To mitigate that detrimental impact, the webinar will look at recent therapeutic approaches and clinical responses including:
(1) Understanding which of our therapy client cohorts might be impacted
(2) Examining the value/utility of affirmative and self-compassion therapies
(3) Increasing therapists awareness of stigma-informed clinical responses, contexts, conditions and treatments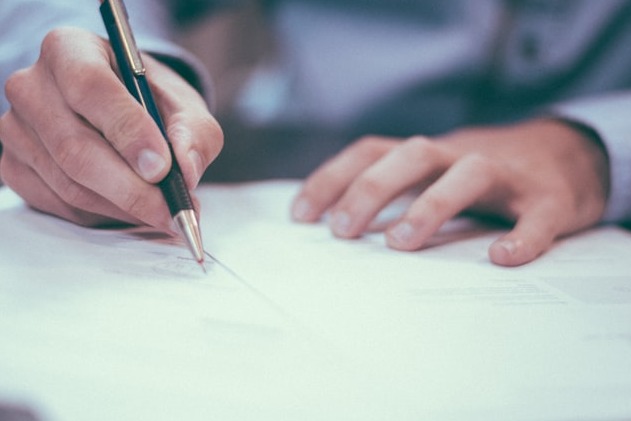 Dr Kris Rao
Saturday, 3rd June, 2023
11.00 a.m to 12.30 p.m AEST
Run-ins with the law are only exciting in the movies. Despite your best intentions, there may come a time when the law comes knocking on your door (or inbox.) A legal situation may arise in circumstances such as: a client raises a legal complaint against you, when a duty of care is breached, you suffer a data/privacy breach, you fail to disclose an offence or failing mandatory report, you have a dispute with your insurance company, or you receive a subpoena for client notes. Do you understand what terms like liability and indemnity mean? And what could happen to your business and possibly private assets if someone sues you? Preparation is the best protection. There are proactive steps you can build into the day-to-day operation of your practice to protect you should in legal eventualities. Having the right processes in place frees you to do what you love – looking after your clients!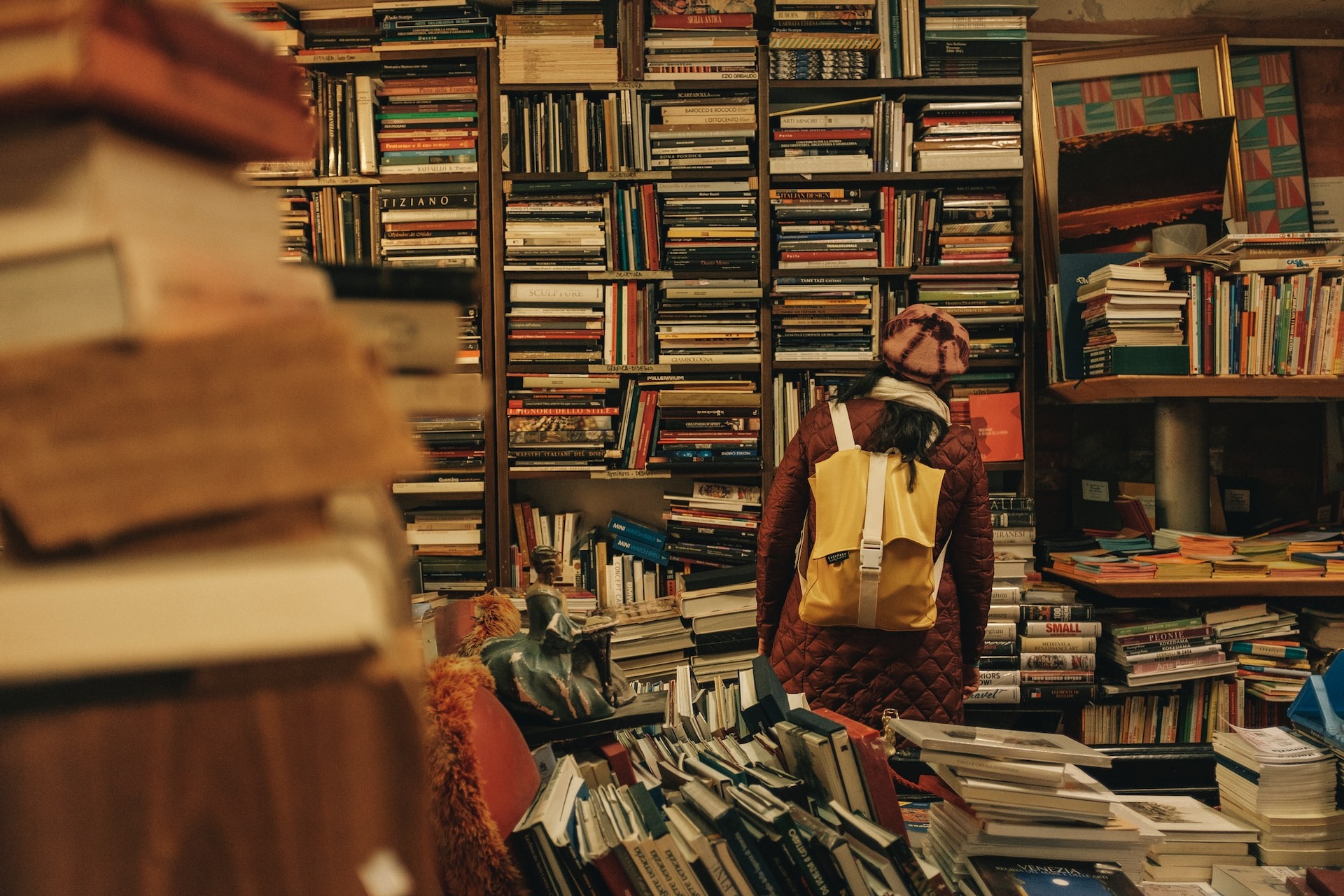 Dr Kevin Keith
Thursday, 8th June, 2023
6.30. p.m to 8.30 p.m AEST
Blurb At vero eos et accusamus et iusto odio dignissimos ducimus qui blanditiis praesentium voluptatum deleniti atque corrupti quos dolores et quas molestias excepturi sint occaecati cupiditate non provident, similique sunt in culpa qui officia deserunt mollitia animi, id est laborum et dolorum fuga. Et harum quidem rerum facilis est et expedita distinctio.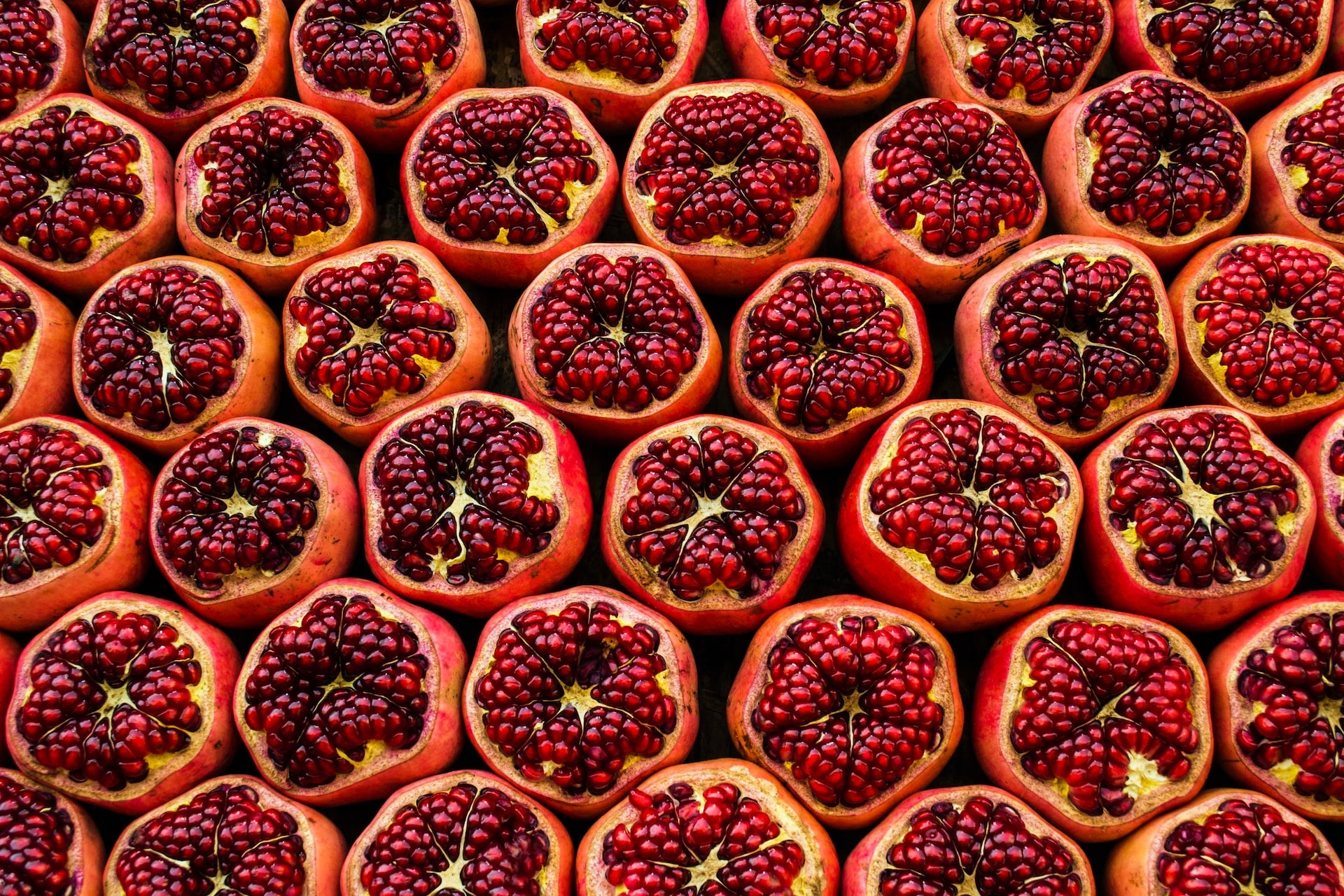 Dr Kevin Keith
Thursday, 15th June, 2023
6.30 p.m to 8.30 p.m AEST
This webinar directs our gaze to serious personality difficulties, with which a significant cohort may struggle. In particular, the webinar will 'unpack' at contemporary research findings which calls for engagement with more robust models of complex personality development including "unmet developmental challenges" and "understanding the person". The webinar begins with a survey of more recent definitional efforts in the field of personality and psychiatry. Shifts from previous categorical approaches to "disorders" to considerations of a continuum of experience have generated benefits for researchers, practitioners and clients by offering a more fit-for-purpose approach for issues such as comorbidity, complex causality and treatment options.
Three relatively similar continuum models and assessments with slightly different conceptualisations will be reviewed: (1) Personality Functioning: Alternative DSM-5 Model for PDs (AMPD), (2) Personality Structure: Operationalized Psychodynamic Diagnostics Life Inventory-Levels of Structural Integration axis (OPD-LSIA), (3) Personality Organization: the Inventory of Personality Organization (IPO). All three identify possible focal areas for treatment and provide a more tractable approach. Finally, a slightly more user-friendly interview approach (P-axis of the PDM) will also be employed in the context of a case study. Assessment and support options will be articulated on the basis of an identification of a person's unique strengths and vulnerabilities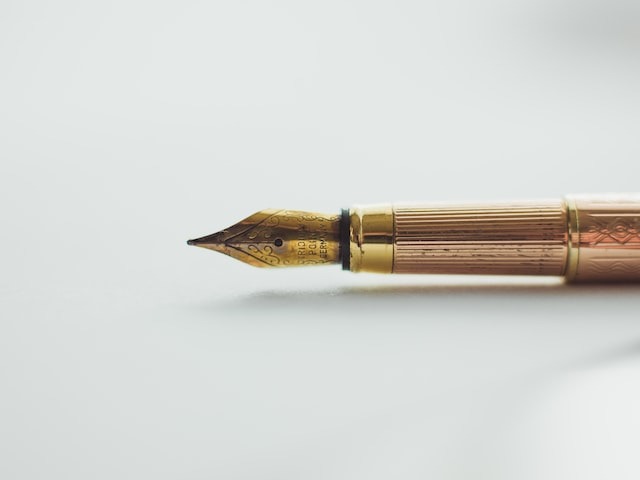 Dr Daniel Goldin
Saturday, 17th June, 2023
11.00 a.m to 12.30 p.m AEST
Before YouTube and TikTok, before books and poetry, before writing, humans put their stories together in conversation in order to share experiences and make sense of them. In our prehistory, the story never became a concrete artifact capable of being reproduced in a precise way and disseminated. It lived only in talk. And our ancestors continually tweaked their stories to meet current circumstances, to understand more and better, whether those stories were mythic explanations handed down from the past or current stories about the goings-on in contemporary life. Therapists and patients put together stories in a similarly dynamic way, intensifying a process we have engaged in since humans began to herd together on this earth.
Dr Kris Rao
Wednesday, 21st June, 2023
6.30 p.m to 8.30 p.m AEST
The current emergencies & COVID pandemic has highlighted the fragility of the systems we take for granted every day, as well as our own mortality. What if we were to die unexpectedly? Where would that leave our clients? Consider what may need to happen after our unscheduled passing. Clients will need to be informed and appointments cancelled. Emergency referrals may need to be made for clients who require critical care. Client records will need to be removed from the office and archived lawfully. Final invoices will need to be sent, outstanding expenses paid, and the books closed. Banks, superannuation funds, accreditation, and other bodies will need to be notified. If you have business partners, the appropriate processes will need to be triggered to avoid business disruptions. Dying is hard work!
Developing a professional will is one way to address these concerns.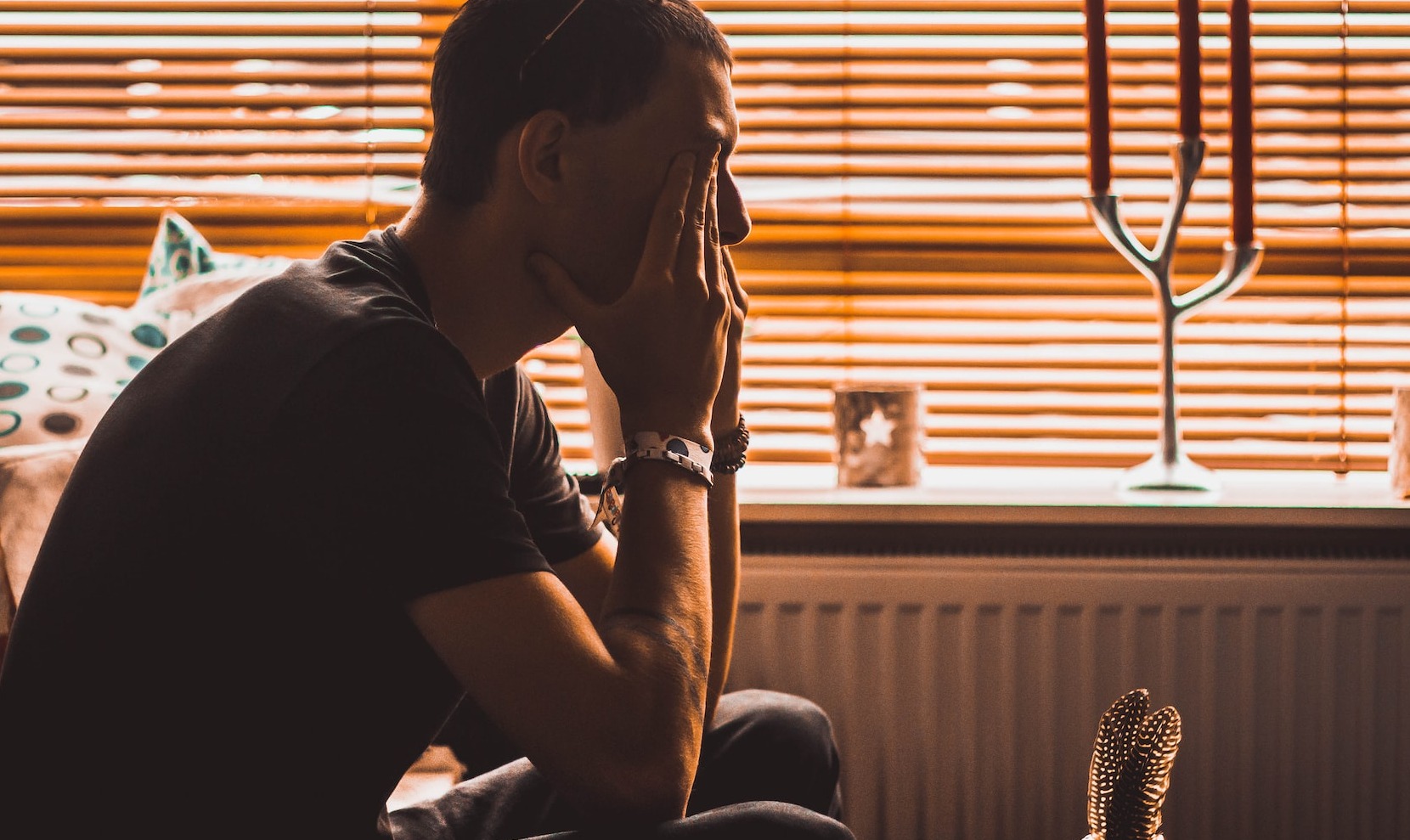 Zern Liew
Thursday, 22nd June, 2023
6.30 p.m to 8.00 p.m AEST
Men and boys represent 50% of the population who may be overlooked by the therapy industry. The APA released their first ever guidelines for working with men and boys in 2019 – not even five years ago. The level of psychological distress experienced by men appears to be increasing. Suicide levels remain unacceptably high. Men appear less willing to engage with health practitioners. This is especially so when it comes to mental health services. Most practitioners are women. It is not unusual to encounter those who believe that men are alexithymic and uncooperative clients. Men harbour fears, misinformation, and unhelpful beliefs about therapy. This webinar presents what the literature says about men and therapy. Understanding how men cope and seek help is important for practitioners who are serious about serving this population.
Jul-Sep 2023 (Coming soon)
Oct-Dec 2023 (Coming soon)